Farm Act – Boon Or Curse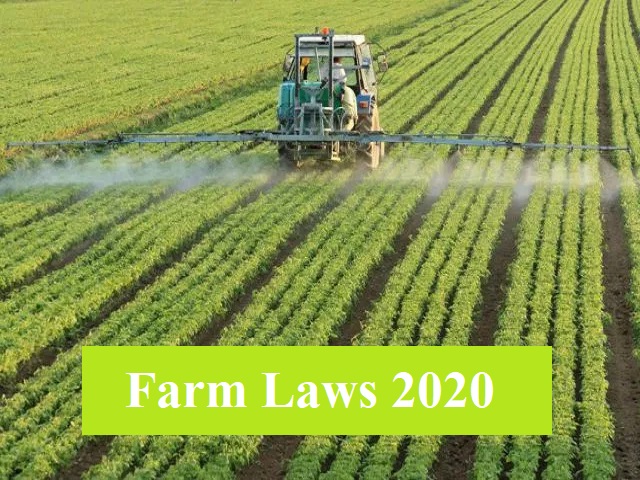 Farm Act – Boon Or Curse
After the reform of agricultural law in September 2020, India has never seen such a peasant movement before. After all, it is for the wellbeing of our farmers.
Let's focus on the Farm Bill and start with it in the very beginning. In, 2017, Central Govt. had disclosed several number of farming models, "The standing Committee of Agriculture" noted several reforms.
It was with seven state chief ministers and submit a report, on this basis the first week of June 2020 central propagated a report. Based on this report Govt. decided to introduce two new farm bills for agri food stuff; the "Essential Commodities Act, 1951".
Now, what is the reason behind the Agricultural law policy reformation?
Critics defined the ten reasons behind it, first is, there was a major policy reform in 1990, but the Agriculture sector was not incorporated thus, a disparity of growth observed in the agricultural and non-agricultural sector since last ten years.
Secondly, to mitigate the imbalance between domestic demand and supply.
The third one, there is expert's opinion that there is a necessity to increase the competitiveness of Indian Agriculture or the farmers to capture the international market.
Fourth, there is a very minimal market intervention by govt. in some sub-stream of agricultural law, like horticulture, fishery, etc.
The fifth point is to increase the surplus production and sell it to a nearby market, to ensure the farmers' profit.
To combine the shattered Agri-market is the sixth point.
Create more jobs in the rural economy is the seventh reason,
Eight is to support barrier-free interstate agri-business.
Nine, is to pull the corporate sectors in Indian agriculture, and lastly to get the farmers better deal in open markets.
Moreover, the question is if all is for the farmers' wellbeing, what is their point to protest against it? Are they nonsense? The answer is hiding in the policy reform; In addition, agriculture will become a corporate-led sector. Farmers stated that this will be a death warrant for them.
They freak out Govt. abolishes the Minimum Support Price system (MSP) or it is well known as the Mundi system, though officials said that this system will also run parallelly, it is not reflecting in the Farm Bill.